Arnold's Produce originated as a small roadside stand located in front of ArnoldHaven Farm in West Charlton, NY. As time progressed we introduced various vegetables at the roadside stand while also growing and wholesaling pumpkins. Over the years the ventures helped fund a college education for owner Jason and his brother.
In the spring of 2012 we were given the opportunity to move our business into a more permanent home, where we are currently located today. The farm stand was previously operated as Scotch Ridge Farm by the Arnold Family and then as Pleasant View Farm by the Martin Family. We are proud of our family's past accomplishments in this town and look forward to continuing the family tradition now and into the future.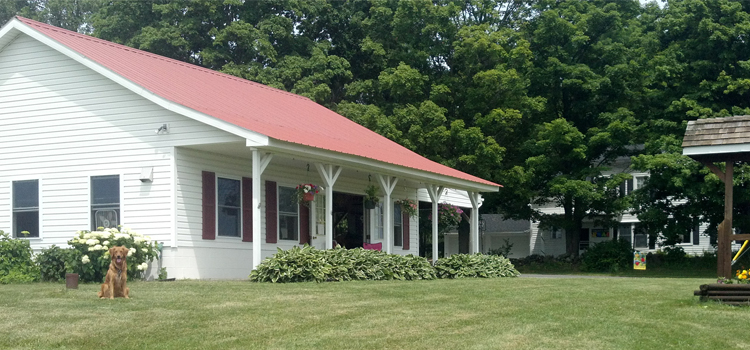 Arnold's Produce is currently owned and operated by Jason and Kelly. Jason is a lifelong dairy farmer, having grown up working on his family's dairy farm and other local dairies. Jason graduated from Cornell University with a B.S. in Animal Science in 2010 and is an active firefighter in Galway, NY. Kelly is a SUNY Cortland graduate with a B.S. in Human Services and a minor in Sociology in 2011.
Along with welcoming son, Aiden Arnold to the family in the 2017 season, Jason and Kelly are also welcoming the community to the farm stand property as they have recognized the need for a local community hub. As they strive to meet the needs of the locals and seasonal tourists, they are continually developing the business through the new sub & deli counter, meat & produce CSA, farm stand events, and product knowledge that are now being offered. Their goal is to maintain a fun and inviting environment for visitors of all ages to have a truly fun farm experience.
Visit the farm stand & see what's new this season!